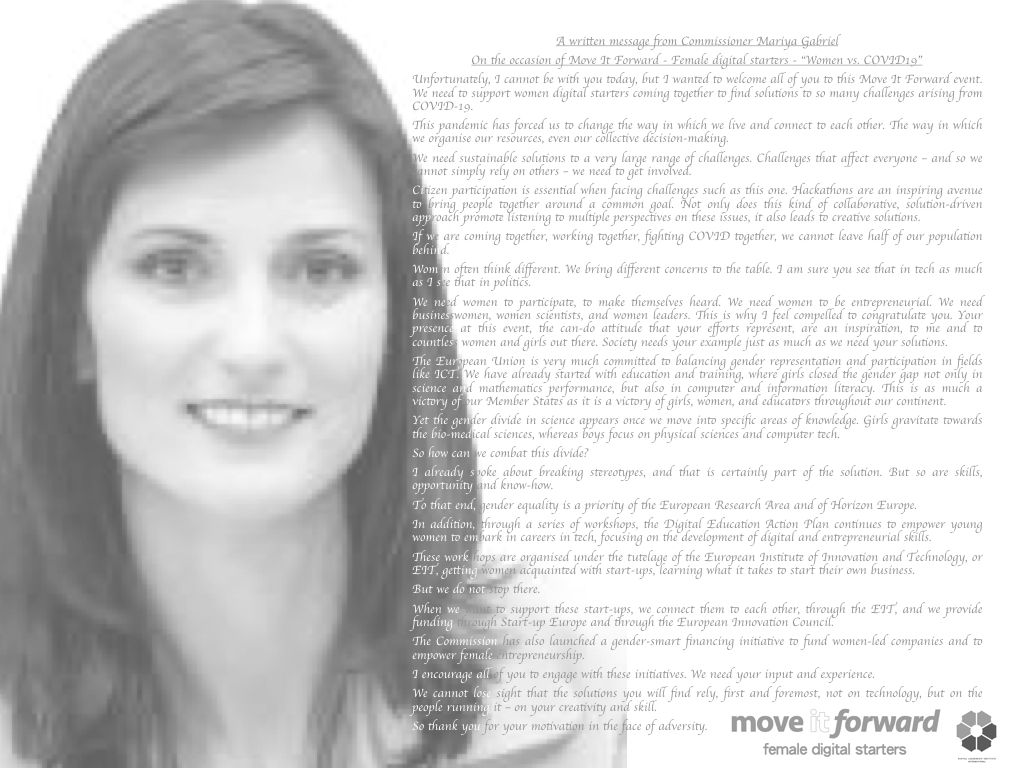 On 24-26 April, as part of the #EUvsVirus event attracting 20,000 participants from around the world, the Digital Leadership Institute and its partners hosted the first-ever global #WomenVsCovid19 hackathon tackling the unique challenges facing girls and women from COVID-19 . With 160 participants, ranging from 16 to 70 years of age and representing over 25 countries, the three-day "Move It Forward" event brought together policy-makers and private sector actors to support teen and adult women in driving solutions to the address the coronavirus pandemic.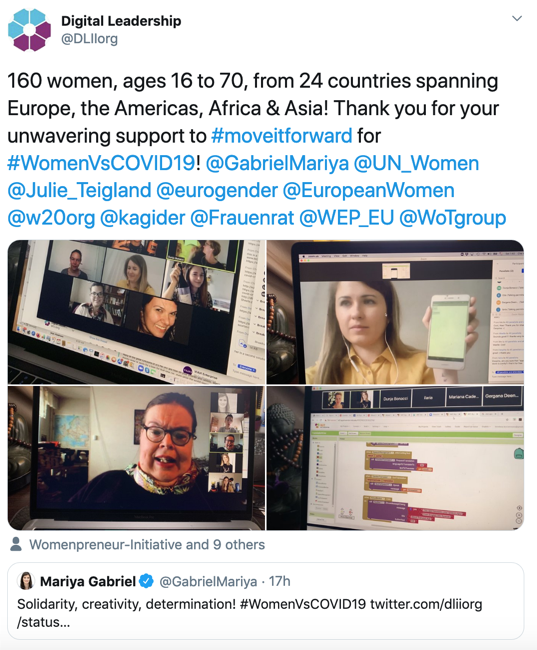 Move It Forward for #WomenVsCOVID19 participants enjoyed interventions from European Commissioner Mariya Gabriel, Ms. Julie Linn Teigland, Global Director for Women Fast Forward at EY, Ms. Anna Falth of UN Women, Ms. Pirkko Mahlamäki from European Women's Lobby, and Ms. Bernadette Gemmell of the European Institute for Gender Equality. Miss Alai Miranda Blanco Lascurain, recipient of DLI's 2019 European Digital Girl of the Year award, also inspired participants by sharing about her own 3D-printed invention supporting frontline healthworkers in Spain, vast majority of whom are women.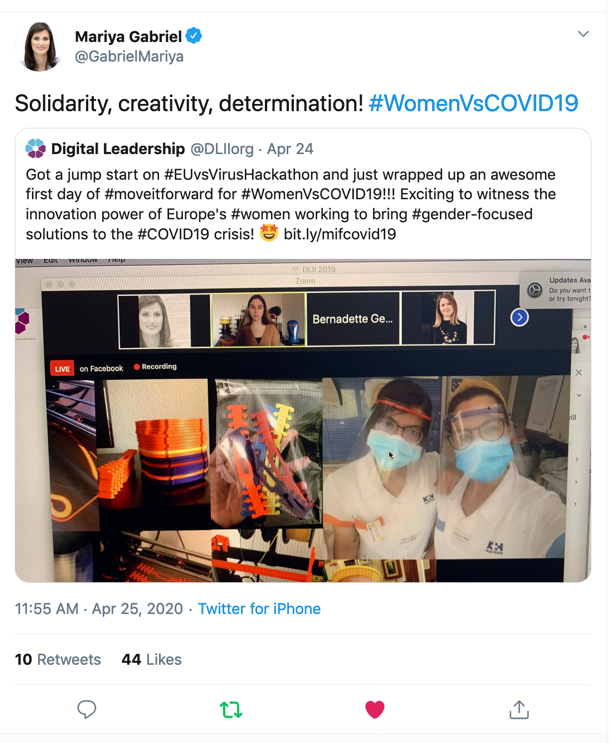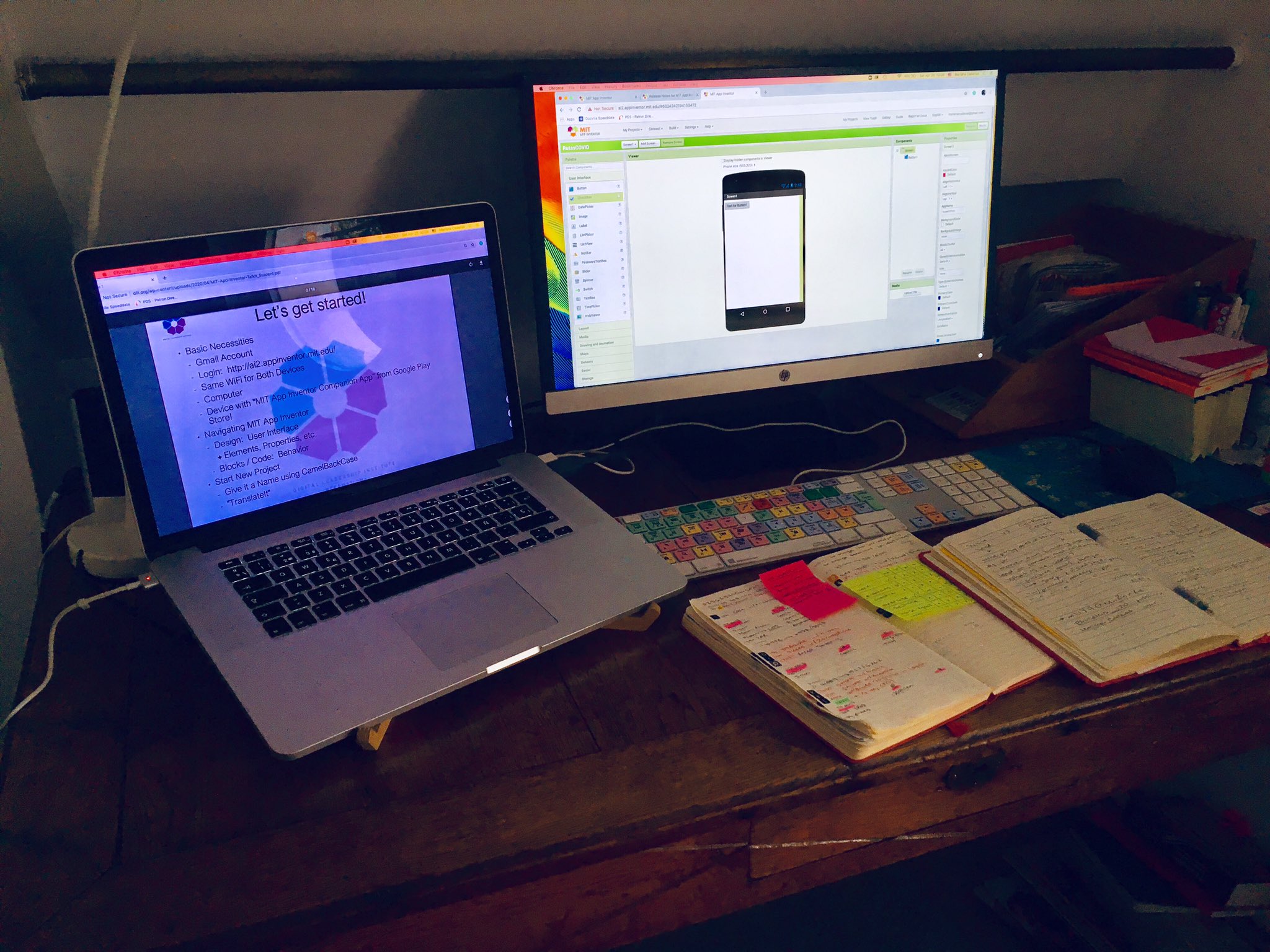 During the event, Move It Forward project teams also benefited from expert mentorship and digital skills trainings–including website development, smartphone app coding, and data visualization–in order to develop initiatives that tackle economic and social challenges impacting the world's girls and women as a result of COVID-19.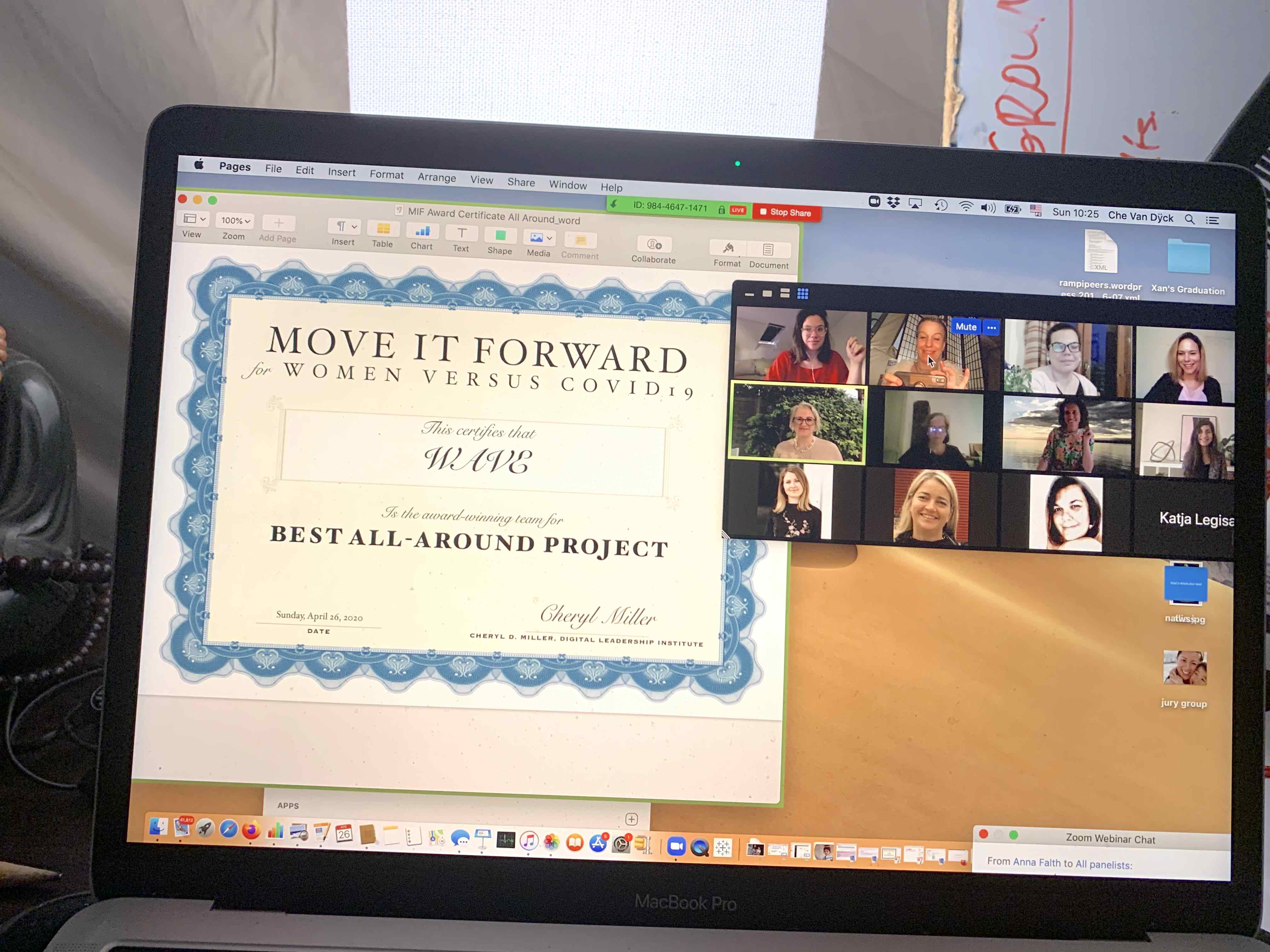 Top #WomenVsCOVID19 projects, recognised by a world class jury including Ms. Charlene Lambert from Women's Entrepreneurship Platform, Ms. Wendy Diamond of Women's Entrepreneurship Day Organization, Ms. Jaya Jiwatram, of UN Women, Ms. Anne Ravanona of Global InvestHer, and Ms. Cheryl Miller Van Dÿck from DLI, were the following:
All-Around Award: WAVE –

A smartphone application tackling

psychological

abuse

and delivering pan-European emergency-response for victims of v

iolence against women and girls

Innovation Award: Exit Tales – A

n animated documentary of

COVID-19

stories from the perspective of

migrant

children

Impact Award: Art Time with Grandma –

An inter-generational art-making project promoting

women artists

and connecting kids and elderly women in order to combat i

solation

during

COVID-19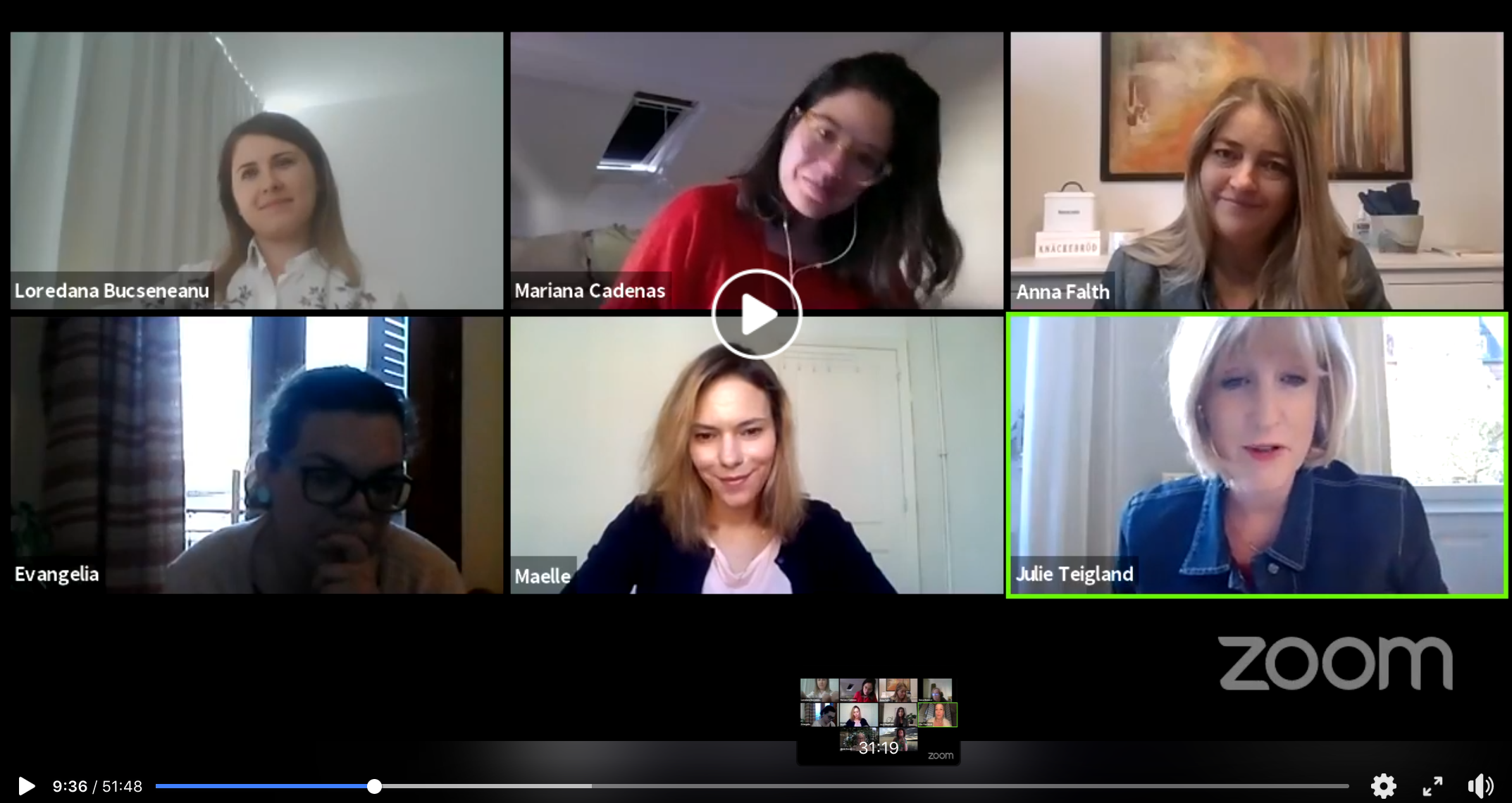 DLI and partner Global InvestHer will support winning #WomenVsCOVID19 projects with incubation, mentorship, and training, and projects are also eligible for further support from the wider #EUvsVirus event that announced prizes for the top projects among over 1500 delivered.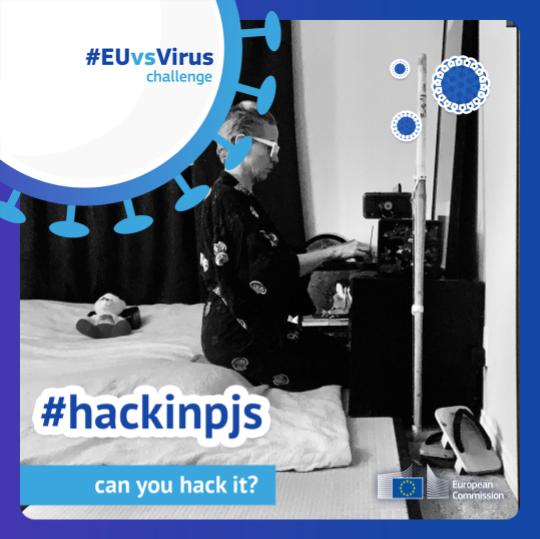 Event partners also committed to supporting recognized projects and to continuing to support #MoveItForward in other geographies. The first #MoveItForward for #WomenVsCOVID19 event was live-streamed on the DLI Facebook page, and links to the separate sessions may be found below.
Closing Keynotes & Award Announcements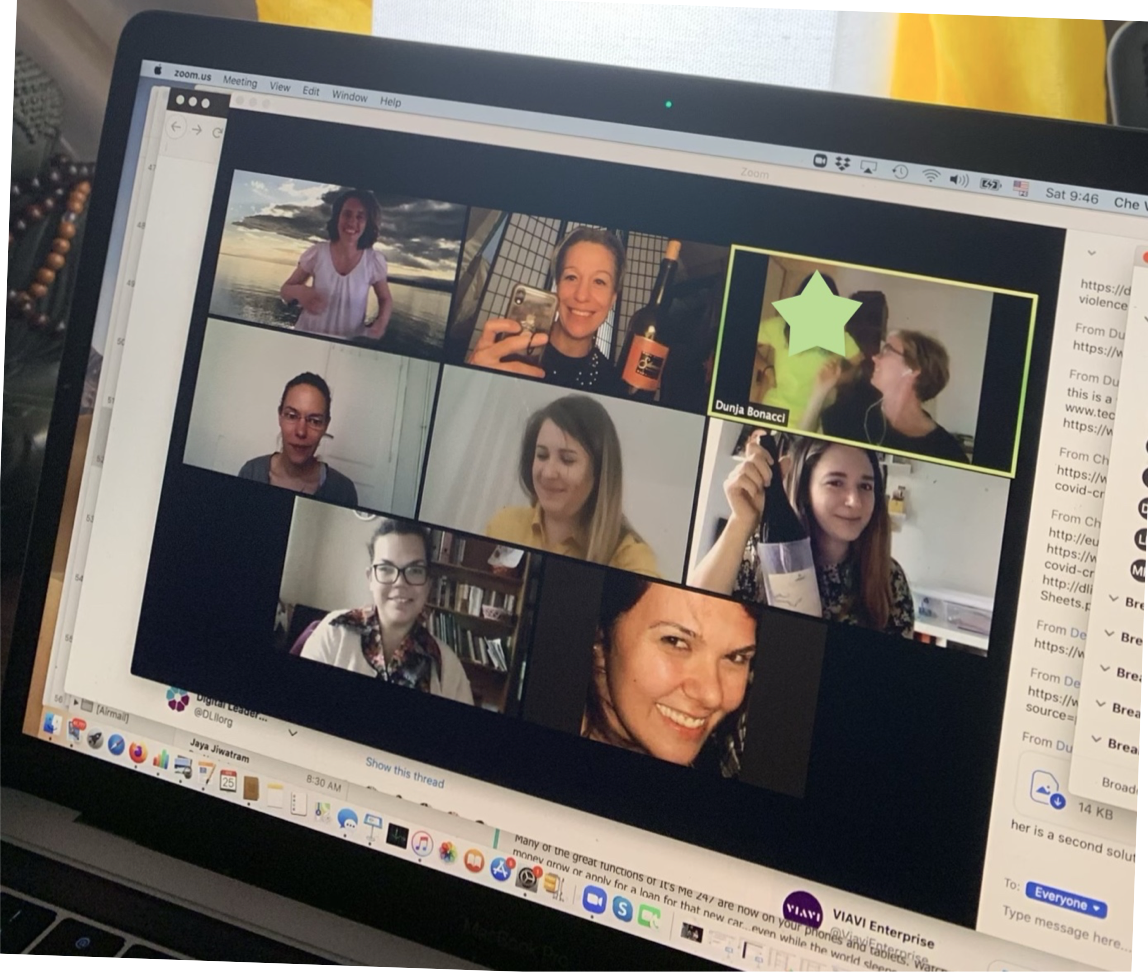 Thank you to all of our amazing partners who made this event such a success! Please do not hesitate to reach out to us to support future editions of #MoveItForward!